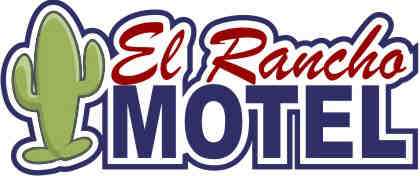 Directions To:
I/75 South to Exit 26
(Bayshore or Hwy 78)
West to N. Tamiami Trail (Business US 41)
South to the

El Rancho Motel


(about 1.5 miles).
See you soon!

Our Rooms are comfortable, spacious and AFFORDABLE, too


Call us any time:




239-995-4357
Even our "overnight" rooms
are mini-efficiency units!





Our Wildlife Thinks the "Natural Pool" Is Perfect.
Come Check Out Our Nature Trail.
.

Click HERE for El Rancho Wildlife Photos


Our Cabins are VERY comfortable.
Click here for more Cabin photos

Our Cabins feature a Living Room, fully equipped Kitchen and a Bedroom. For the ultimate in economic vacations, this is the family choice.


Our Efficiencies SAVE YOU MONEY.

Our Efficiencies are affordable, comfortable
and are fully equipped for your "home away from home".


Got kids? We think that's half the reason to go on vacation
in the first place! They'll love it here!

Enjoy Wildlife? It's at the El Rancho, too.
Click below to enjoy our Nature Trail video







THE EL RANCHO MOTEL WILL SAVE YOU MONEY!
Only 30 minutes from the beaches, but at very reduced rates, so you can give your family a longer, sunny vacation in SouthWest Florida.

Click Here For Directions From The El Rancho
To Ft. Myers Beach (and a Handy Map)
If you can find nicer accommodations at these rates, please let US know, we'd like to stay there!

In any case, give us a call, we'll help you and your family have a great time in Florida. Try some of our Free Tangerines right off the tree (if they're ready when you are.).
FEATURES :
>You are Visitor #:
!
Thanks for coming by, we'll wait for your call or visit!